When the strength of the bones fades –
build new energy with Pilates
To stay physically, mentally, fit and healthy until old age is all our desire. Sport and movement contribute a lot to this. All it takes is to find exactly the right offer for yourself, which fills you with joy. To actively counteract the lack of movement in old age or to treat the mobility of existing mobility-limiting diseases, such as osteoporosis, rheumatism, arthritis, Pilates offers a versatile start for everyone.

A regular Pilates workout not only provides a supple body, it also improves posture, trains coordination and the mind, and also helps lower blood pressure.

"A long the way,
Pilates improves
posture so your body
regains a healthy,
youthful glow."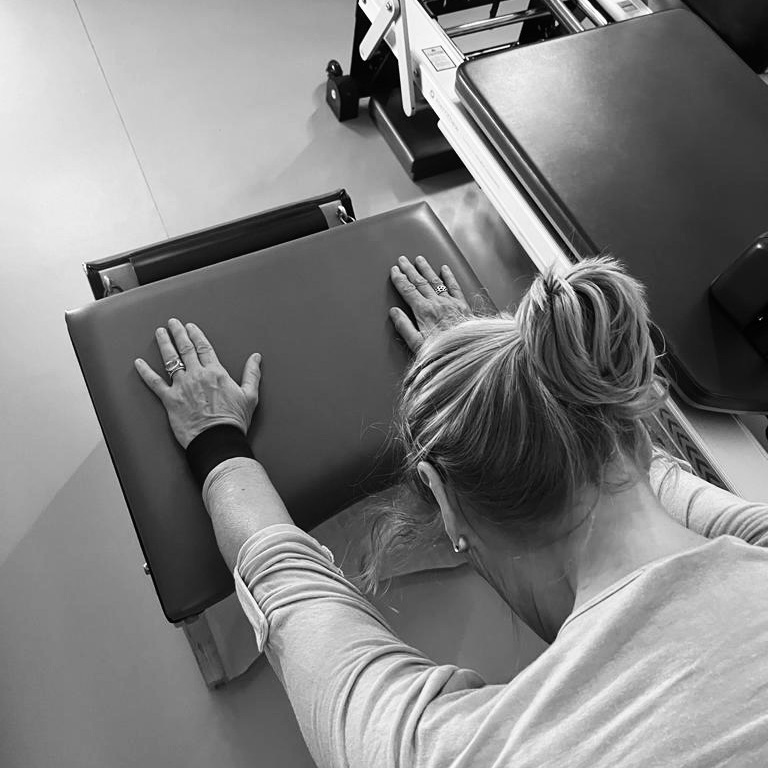 Pilates a sport
that is easy on the joints
The numerous training options on the Pilates equipment offer so many possibilities that individually lift, strengthen and support the body to heal.

The Pilates method is a conscious and very precise training that is suitable for old age and can maintain and improve the functions of the body. In general, Pilates increases well-being and gives vitality and vigour. The flowing Pilates exercises simultaneously promote coordination, the mind and endurance and have a vitalising effect on body, mind and soul, a true fountain of youth.
If gymnastics and sports have not played a major role in your life so far, it is still possible to start. You can start Pilates training at any time, regardless of your previous knowledge and strength.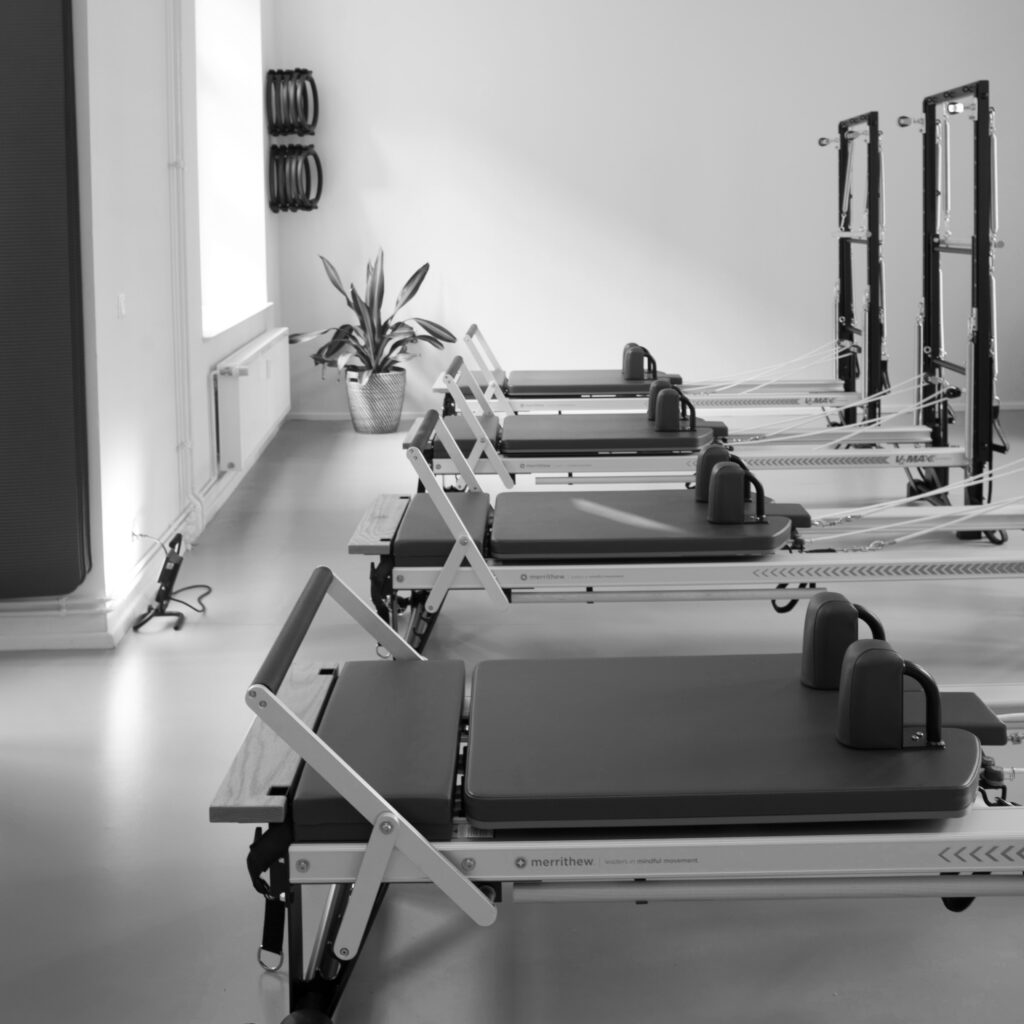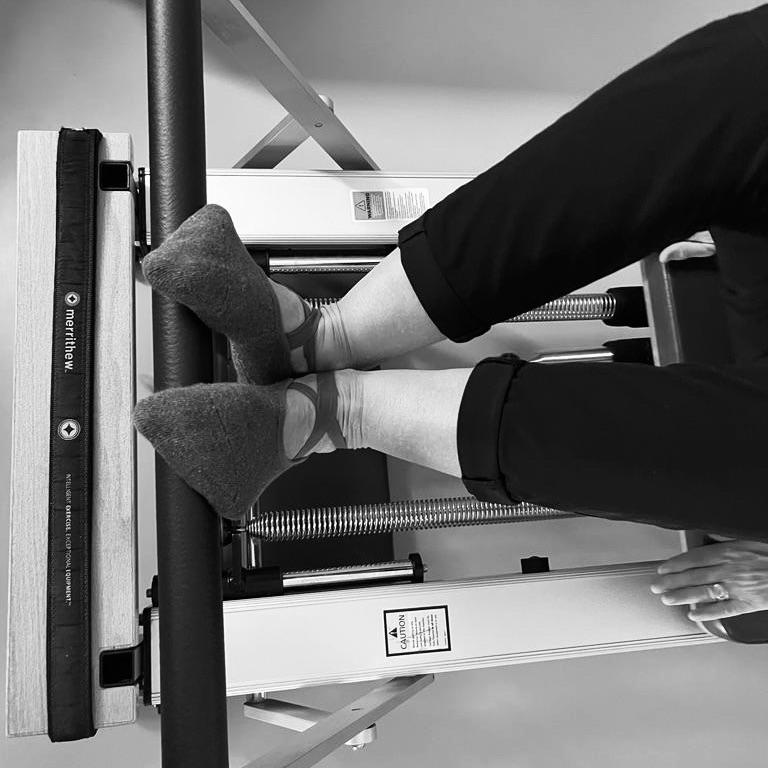 Bones and muscles –
align and strengthen
If individual bones are not used or are used too little in everyday movements, bone substance and muscles tend to regress over time. The extent to which this happens varies from person to person. Pilates helps to delay the loss of function in bones and muscles and can often help to relieve pain in existing complaints.

If the human skeleton draws attention to itself in increasing age, mostly in the back area, the doctor often diagnoses osteoporosis. If the gradual degradation of the bone substance and the surrounding muscle groups progresses, the musculoskeletal system becomes unstable and the tendency to fractures increases even at low levels of stress.

With mindful stretching and strengthening exercises, Pilates contains specific training elements that can slow down the progression of osteoporosis or prevent the disease from developing. A healthy and balanced diet, combined with the "right" type of exercise, are considered pillars in the successful treatment of osteoporosis.
Pilates from 60+
gently mobilise the body
No one is too old to start Pilates: Together with you, we will introduce you to Pilates apparatus training at your own pace.
Overall, we recommend that clients over 60 start with Pilates Solo or Pilates Duo training. In this way, the Pilates teacher can adapt the training directly to your needs or possible complaints. Don't hesitate to let us know in detail what specific wishes and goals have brought you to us. Before the training starts, we will talk to you in detail about your concerns. Our international, highly qualified Pilates team accompanies everyone individually in their development process.
In a bright, friendly ambience, our modern, well-equipped Pilates loft studio opens up a decelerating environment for a relaxing, beneficial training atmosphere. We are happy to help with individual questions.
Visit us in our centrally located studio REALZ Pilates in Berlin Mitte at Friedrichstraße station.
We look forward to seeing you!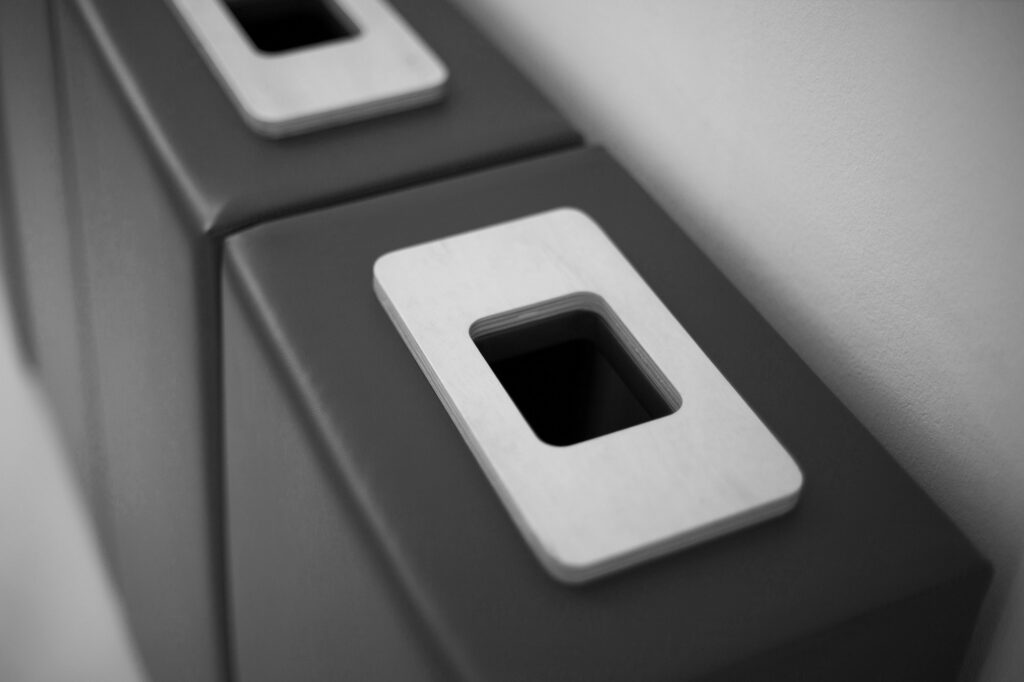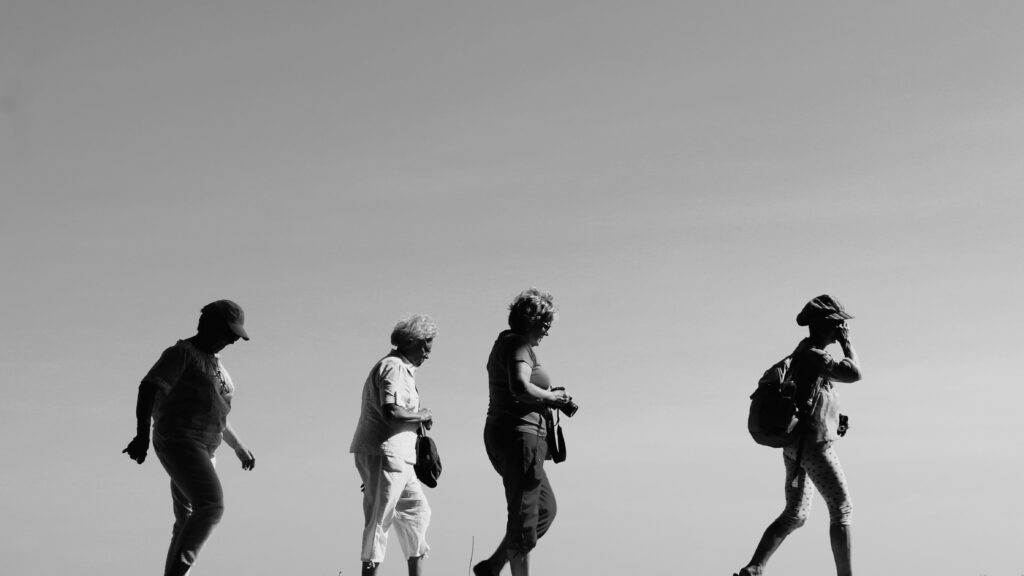 "If your spine is stiff at 30 stiff, you are old.
If it is still flexible at 60, you are young."
Joseph Pilates