Pilates is a form of exercise that has become increasingly popular throughout the recent years.
But there are still many men who consider Pilates to be purely a woman's domain
and do not dare to take part in a Pilates class.

A regular Pilates training also offers numerous advantages for men.
In this blog article we would like to present the top 5 reasons
why Pilates is just as important for men.

What is Pilates?
Pilates is a holistic full body workout developed by Joseph H. Pilates.
It consists a mix of stretching, strengthening and coordination exercises.
The aim of a regular Pilates Training is to strengthen the body, improve posture and increase flexibility.
Pilates for men – for a healthy posture, strength and more flexibility to prevent injuries.
Why is Pilates
so important for men?

Strengthening
Pilates is a full-body workout that targets all muscles, especially the deep abdominal and back muscles. Regular Pilates training can improve a man's strength and stability, which can benefit him in other sporting activities such as running, cycling or weightlifting.
Stretching
Pilates is also known for its stretching movements that can help improve a man's flexibility. By stretching regularly, men can prevent injuries and make their muscles more supple.
More flexibility
Pilates exercises promote the flexibility of the body and help to relax the muscles. By improving flexibility, men can also improve their posture and prevent back pain.
More potency
Pilates can also help to increase male potency. The exercises aim to strengthen the pelvic floor muscles, which can improve blood circulation in the genital area and thus lead to a better erection.
Prevention
Pilates can help prevent injuries. Through targeted training, muscles are strengthened and posture is improved. This can be of great benefit, for example, in the case of slipped discs or hip problems.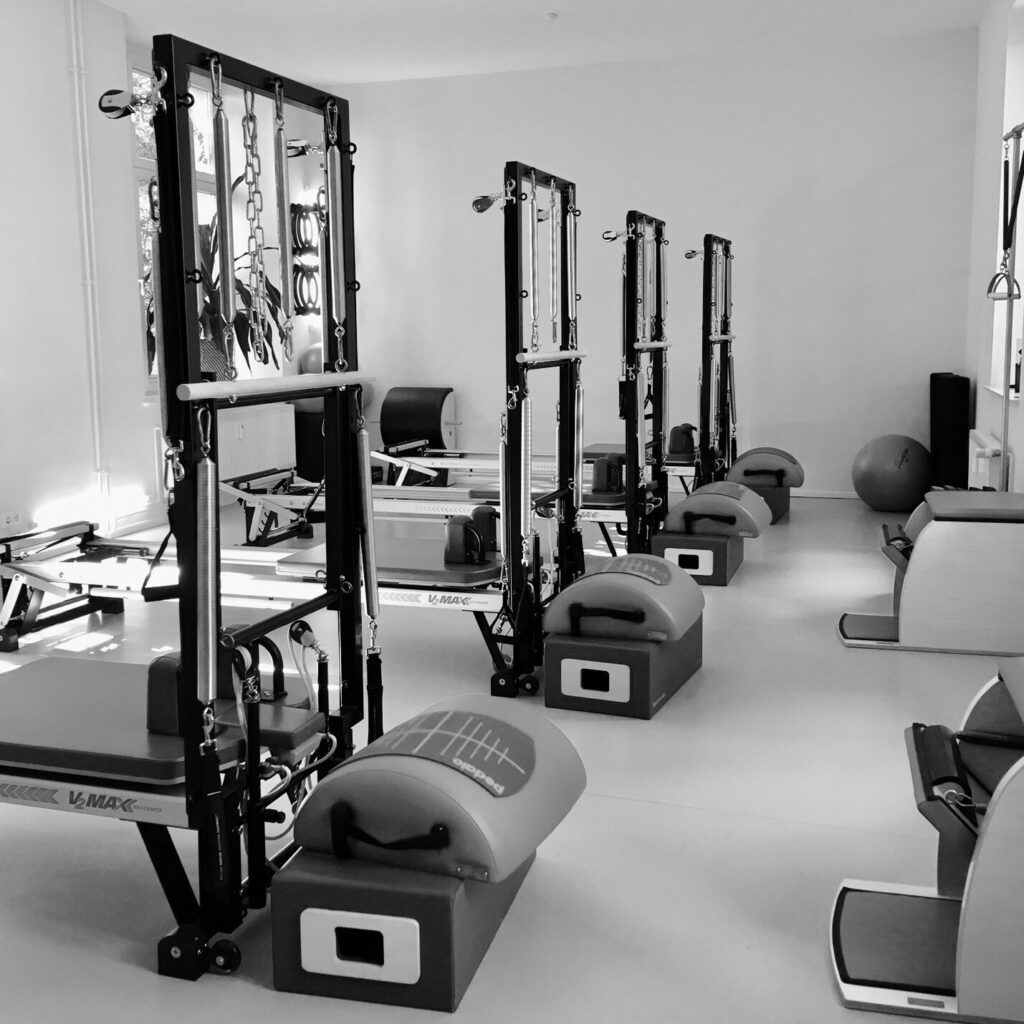 Men can also benefit from the many advantages of Pilates training. Targeted exercises improve strength, flexibility and stretching, prevent injuries and even increase potency. Well-known athletes and sportsmen have long used Pilates as part of their training programme to increase their performance.

Pilates is a sport that is just as suitable for men as it is for women. It is worth overcoming the prejudices against Pilates and trying out this effective training method. With Pilates you can take your fitness and health to a new level. More and more men are discovering the benefits of Pilates training and are achieving great results. So give it a try and see the benefits for yourself.
Despite all these benefits, there are still many men who don't dare to take part in a Pilates class. If you haven't been convinced yet, just give it a try. Book a class at REALZ Pilates and see for yourself the many benefits Pilates can offer you.
Experience movement consciously.
Pilates equipment training.