Pilates is powerful and highly effective.
It is an intelligent system of movement that strengthens the deep muscles of the body's core.
And it gently protects and stabilizes the entire musculoskeletal system.

At REALZ Pilates you will be able to experience and feel how effective the Pilates training method is. Not only for your body, but also for your mind. It is a systematic full body workout that has been trendy for many years. In fact, the Pilates method has become a real movement worldwide.
Pilates for beginner with the
Pilates Reformer and the Tower Unit Wall
In the world of Pilates, there are many wonderful small and large equipments that train you in a concentrated way and bring you into strength. Common Pilates equipment includes the Cadillac, the Reformer, the Wunda Chair, the Ladder Barrel, the Spring Wall Unit also called the Tower Unit Wall as well as the Ped-O-Pull and several more.
The Reformer in Pilates training reminds at first sight of a bed frame in which a sled is built. It is currently one of the most popular Pilates training equipment. The training is sweeping and strenuous, you build up the technique gradually. Pilates beginner classes are excellent for this.

Working on the Tower Unit Wall, can serve as a good basic foundation and challenge for Pilates beginners. You can use all Pilates equipment to positively change or correct your overall posture, and even your upright gait can be improved and strengthened in the long term with regular training.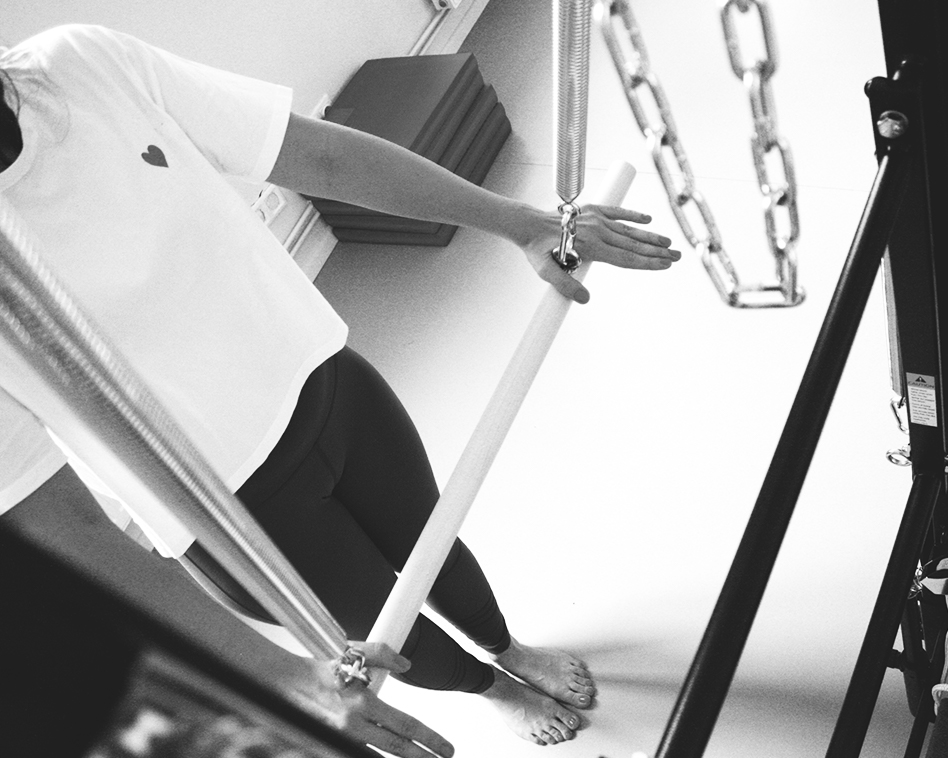 Pilates for geginners,
the best for your body
The focus in Pilates is always the "Power House", strengthening the deep abdominal and pelvic floor muscles as well as the diaphragm and back muscles. Our Pilates classes at REALZ allow you to strengthen your muscular corset step by step. So you can support your body in the best possible way and move effectively.

Regardless of whether you feel completely fit or suffer from physical ailments Pilates training is highly recommended in any case for beginners. Our diverse Pilates classes offer you the opportunity to complete numerous strengthening and stretching workouts. And that in different degrees of difficulty.
Even if you have knee pain, back problems or other physical impairments. We recommend that you simply give Pilates equipment classes a try. With the equipment you can gradually build up your deep muscles. The first results are often noticeable after just a few weeks.
You have questions about Pilates Reformer or Tower Unit Wall Training and want to know more about our Pilates classes? Then we look forward to hearing from you. We help you individually on topics like Pilates for beginners or how to take advantage of our new customer offers of solo and group classes. We look forward to welcoming you to our studio in Berlin Mitte.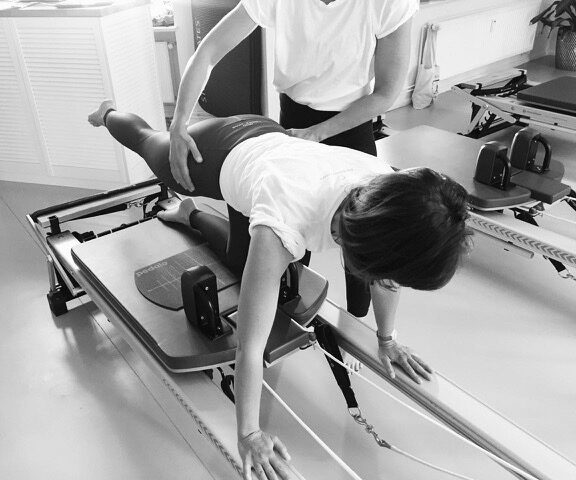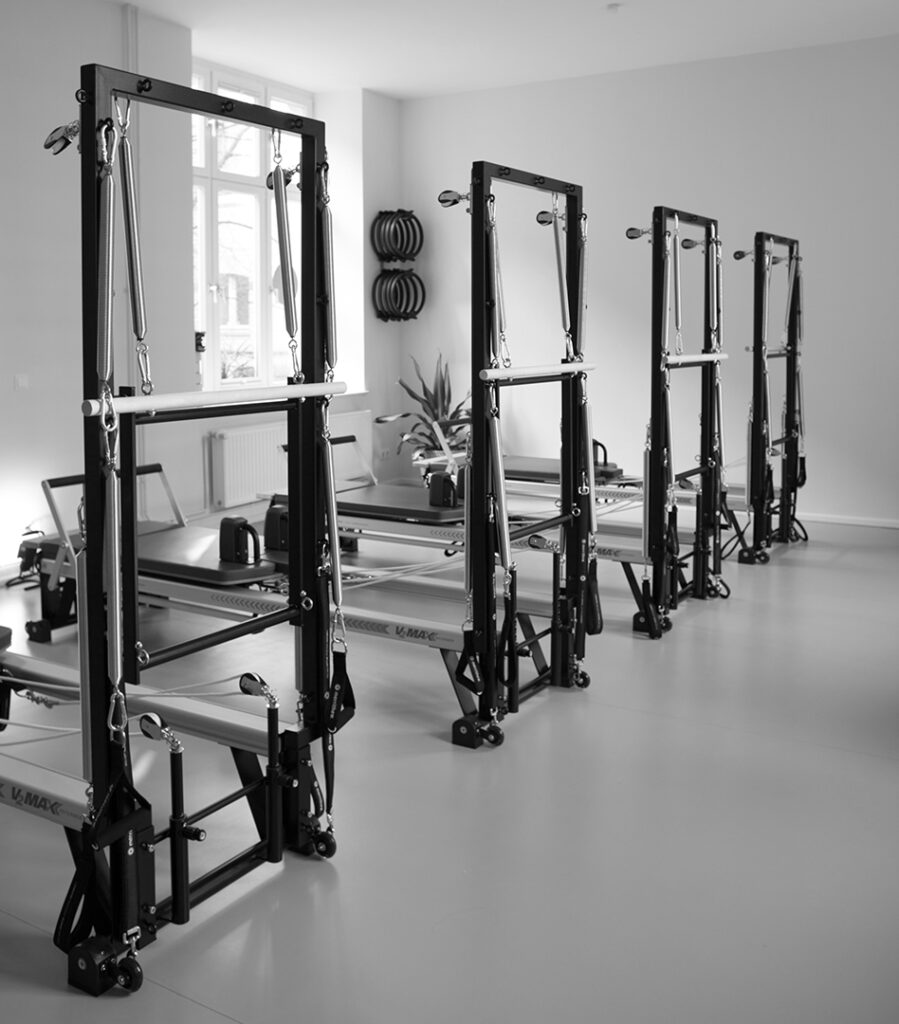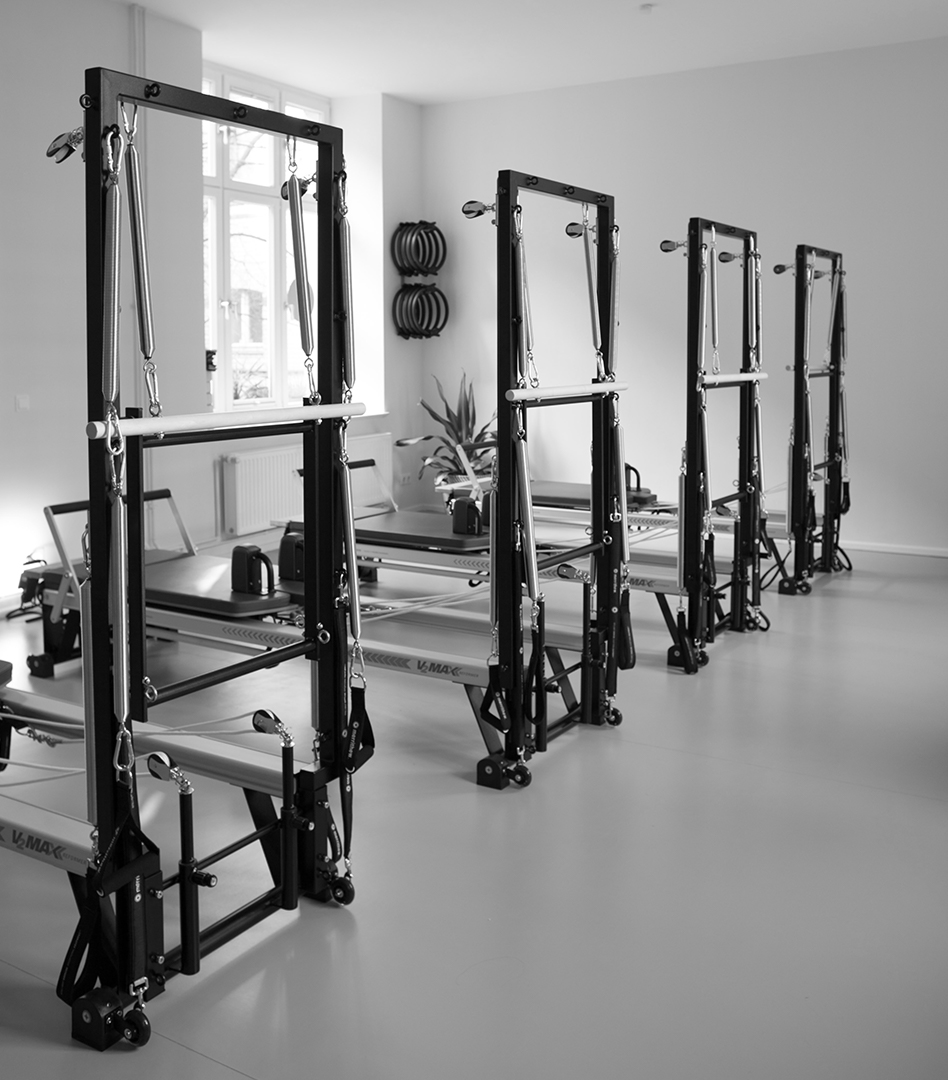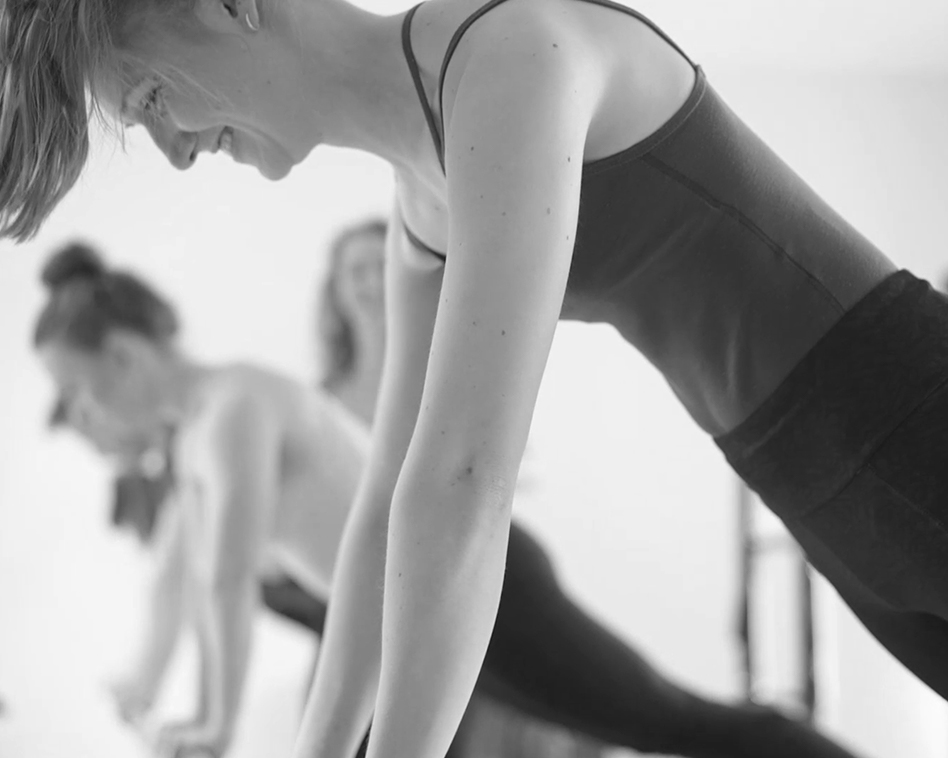 Experience and feel how effective Pilates equipment training is, not only for your body but also for your mind.