It's time to start loving your body.
Only those who understand and love their own body will be mindful of it. This sounds very simple and still it affects many who have lost their personal access to their body or do not really perceiving it, feeling down, uncomfortable or dissatisfied from time to time.

This phenomenon affects all age groups, women and men alike. Among other things, it can be triggered by a hectic life style , a lack of relaxation phases or even a lack of exercise and self-love.


Pilates can help you to
regain the feeling of your body,
to become more aware of it and to
love yourself again.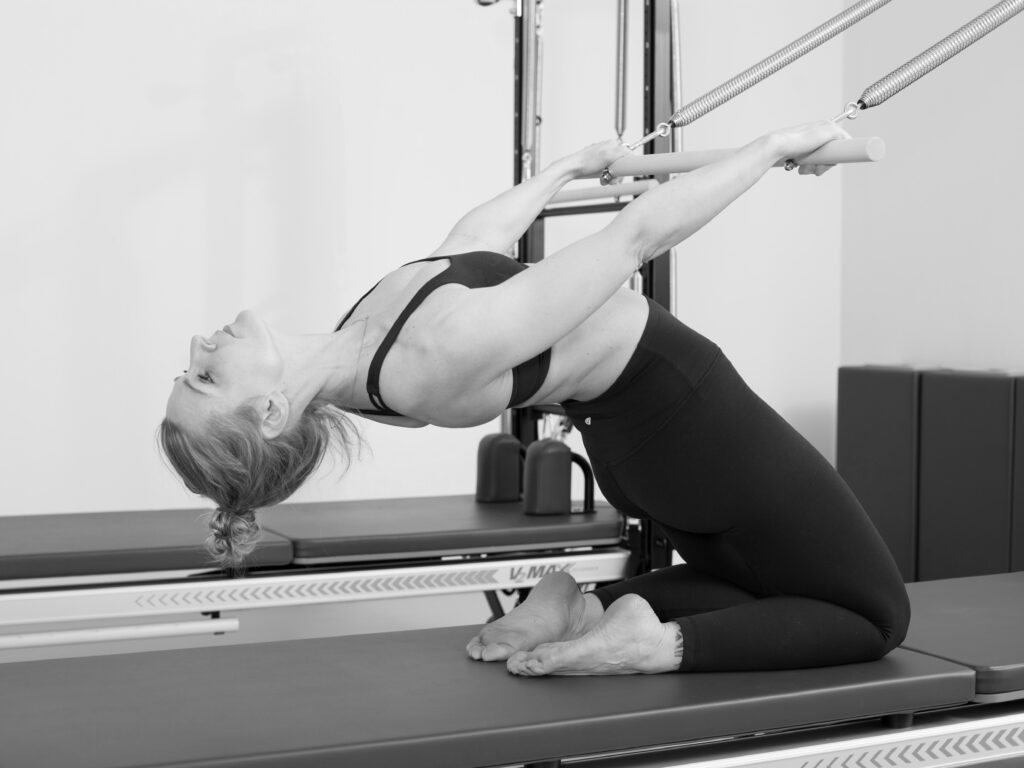 Pilates leads to a
better body awareness
Pilates Training is not just a fitness work-out, but it builds the strength of the body
from the inside out. It is a holistic workout that involves the entire body.
The dynamic or isolated exercises are designed to strengthen the body mindfulness. There are exercises on the mat as well as on special Pilates apparatus equipment that are especially good for beginners.

In all exercises it is essential that you concentrate on your own breathing techniques and the movement sequences of the exercises. After just a few Pilates classes you will learn to understand and respect your body better. You will recognise how your body performs throughout movements and where its limits lie, you basically have the chance to discover yourself from another perspective again.
Concsiously living
and breathing with Pilates
No matter what age you are, a flexible and fit body prevents injuries and strengthens the immune system. Pilates training focuses on specific movement sequences. By focusing on better and deeper breathing techniques in your own rhythm, the so-called core is activated and enables you to go directly from your body centre into the individual movements.

By activating the centre of the body, called "Pilates Power House", the lower back in particular is strengthened and back pain is effectively prevented. In addition to increasing your strength, flexibility, balance and coordination are also improved.
Through Pilates you not only become more aware of your own body but also feel more comfortable in it. The training helps you to come into harmony with yourself and to breathe and live more consciously on a daily basis.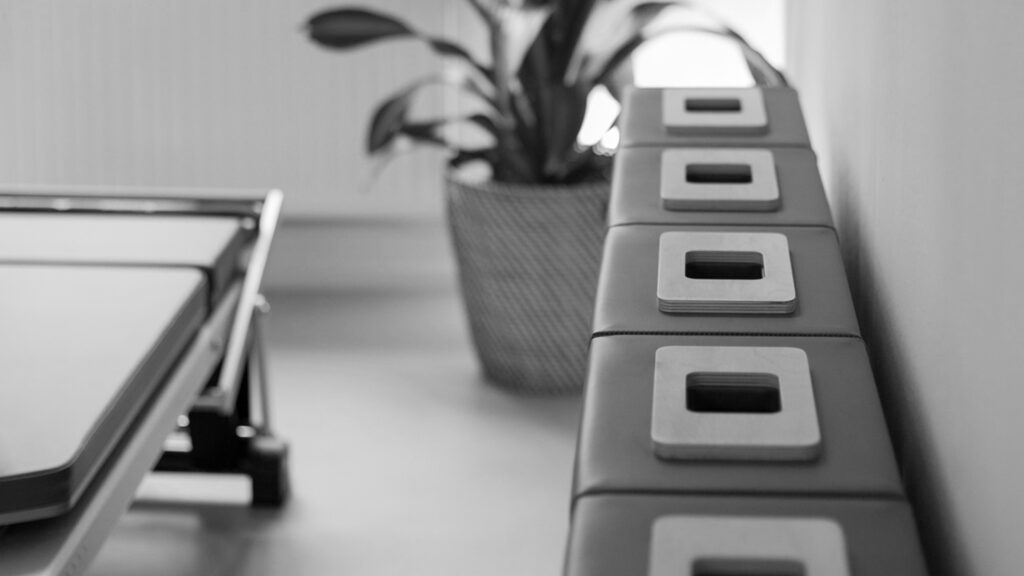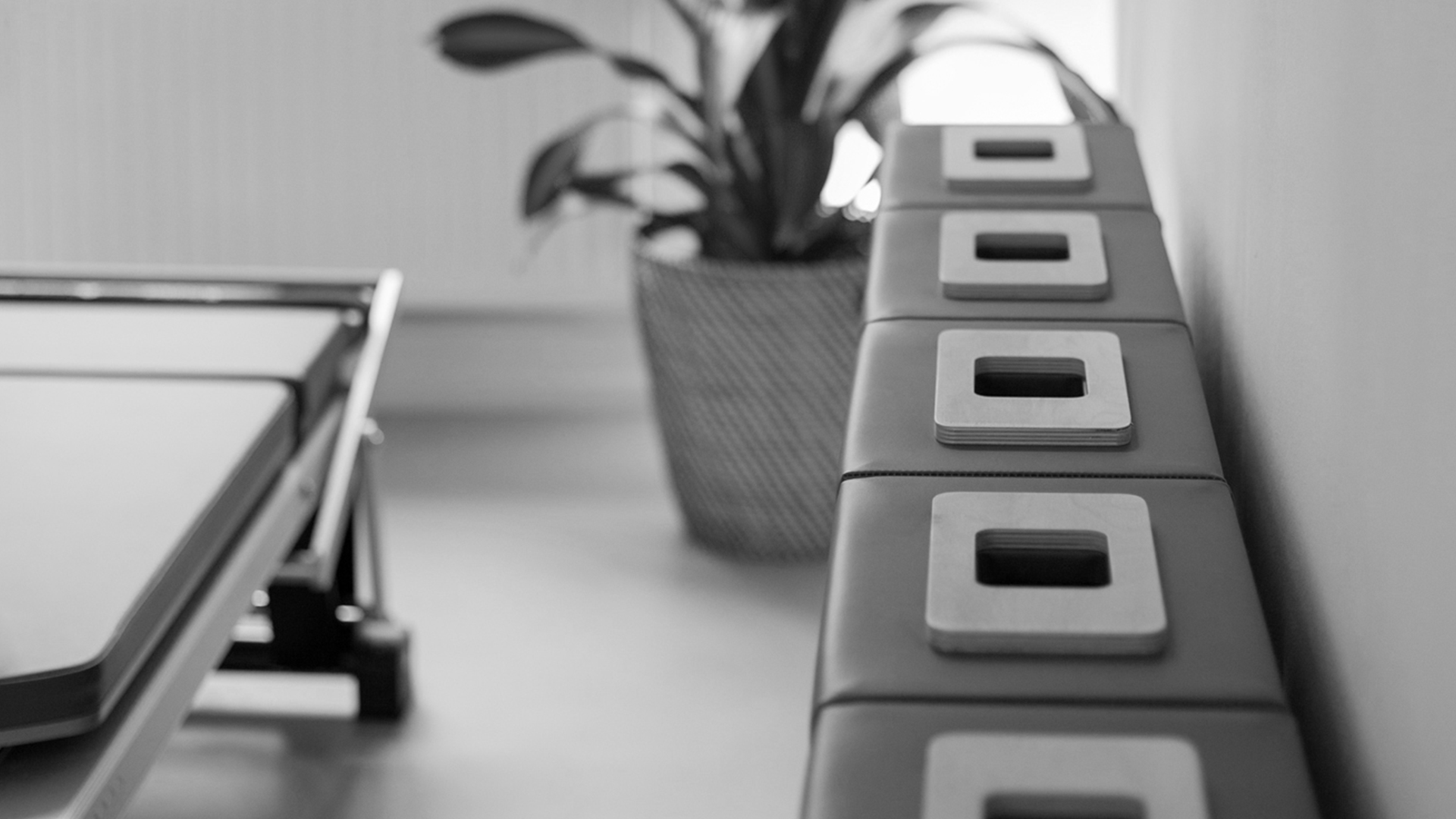 Love your
entire body
Pilates helps you to develop a better body awareness while living in more harmony with yourself. You can discover this at the REALZ Pilates Studio in Berlin Mitte. Based on the Pilates equipment training. You have numerous possibilities to get in touch with your body again and to mobilise it from head to toe.

A Regular Pilates training will also help you, to become more physically fit, strengthen your back and promote an upright posture. Your charisma, your gait as well as your overall body alignment will have a positive effect on your self-worth. You will feel good and build a stronger connection to your body. Discover the finer points of yourself and enjoy the large world of Pilates.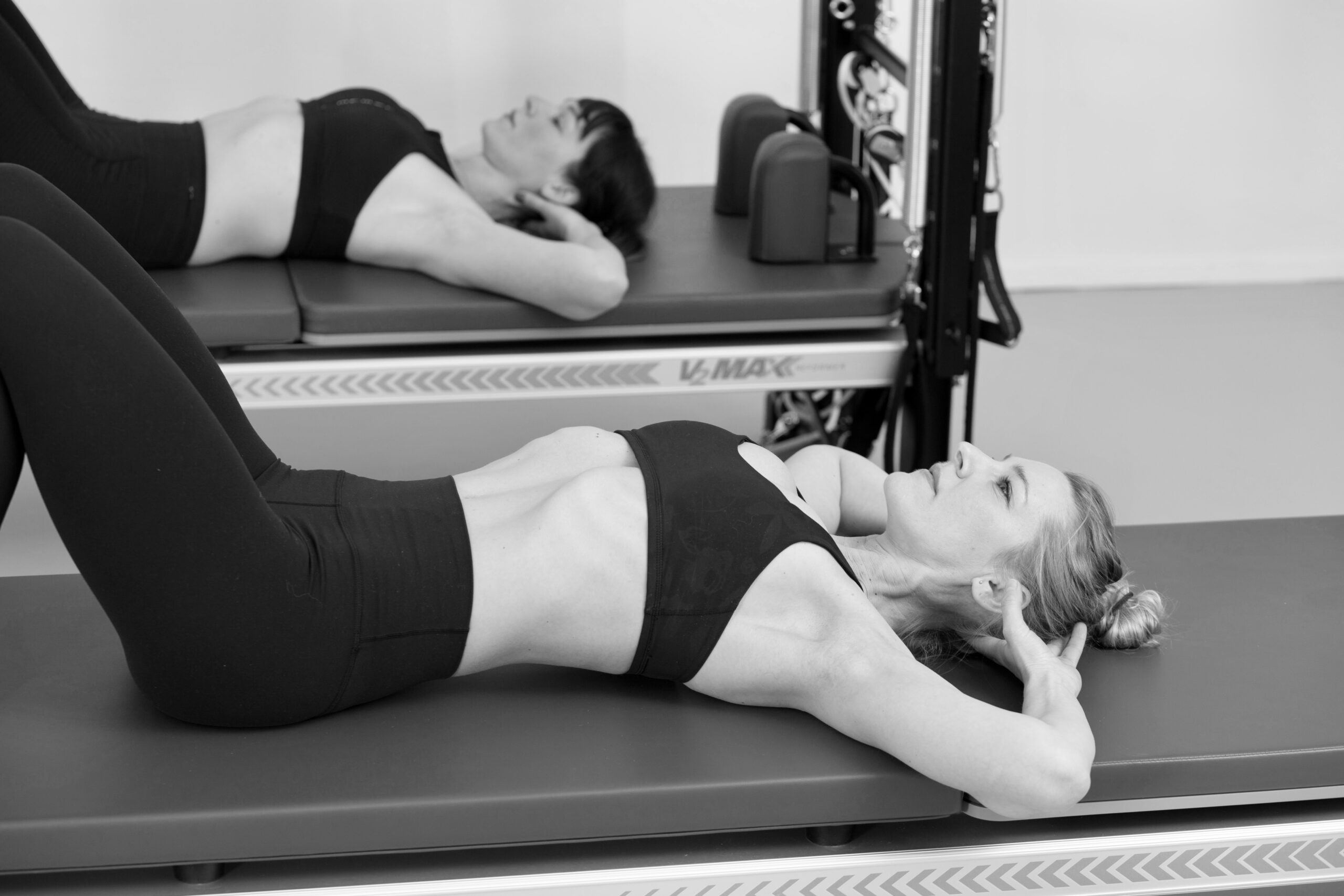 Pilates helps,
to come into harmony with oneself, to breathe and live more consciously.