Year in review – Body Scan
End of the year.
Be aware of your body.
Here we go again. The end of the year is approaching and with it comes the big review. How was the past year for you? Did you take care of your body sufficiently and mindfully? Did you go to the gym regularly or did you exercise rather rarely? How was your diet – was it conscious and balanced?

These are all questions you can reflectively ask yourself at the end of the year to do an honest body scan of how your physical fitness is truly doing and where it's okay to leave comfort zones now and then. Sometimes it's hard to know what we really need to feel better. Every day we have the chance to make new choices. Through a conscious body awareness and a healthy dose of self-love, we can decide from our hearts what we really need. Maybe it's time to linger in nature, have a conversation with a good friend, dance exuberantly or just enjoy some peace and quiet. Listen to the inner voice of your body and do what you and your health always needs!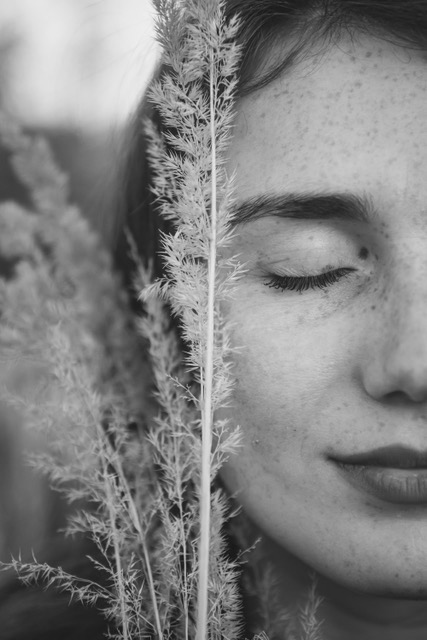 With a little more attention to yourself and your needs, you can greatly improve your life and feel happier. Every day you are worth loving yourself and appreciating your body.
How do you connect with your
body on a daily basis?
Many of us live predominantly in our minds and neglect the needs of our bodies, our intelligent movement system. In such a fast-paced time as this, we often don't take enough time to listen to our inner voice and senses, to understand of what is truly needed right now. A lack of or distorted body awareness can lead to problems. If we don't notice our needs and our body's signals in time, we live past perfect health. To avoid this, we should regularly ask ourselves, "What do I need right now?", "Does it feel good what I do"? "Does it make me happy?" Our body perception is influenced by various senses. Negative factors such as stress, sleep disturbances, lack of exercise, restlessness should not be a major presence in your life once you are truly aware of your physical limitations and act accordingly.

Pilates training can help you change your body awareness downright, build physical fitness and positively promote self-love. It not only provides physical strength, but also stimulates your mind and awakens a conscious approach to your body, for a healthy, holistic body feeling within you.

Living yourself in a time full
of unrealistic role models
A big issue in modern society is self-love. Many people feel unloved and insecure about their own value system and abilities. This can lead to a negative body image that affects many areas of life. Self-love does not mean that you cannot recognize and allow weaknesses in yourself. Self-love means developing a mindful body image and accepting yourself as you are. To build a healthy relationship with yourself, you need mindful training that balances you and your everyday life.

Our Tip:
Pilates can strengthen your self-confidence, deepen your breathing, awaken your mindfulness and help you discover areas of your body that are crying out for attention in order to stabilize them. With regular movement in your daily life, you not only activate your senses, but also strengthen your physical and mental condition and resilience.


Balance your body and your mind every day and start the new year with strength. Trust your goals and always set healthy boundaries that will keep you flowing through the new year.